Are we making too much of generations in the workplace?
So much has been written about millennials in the workplace; how to manage them, what to feed them and how to keep them happy at work (ping pong table obvs) that you'd be forgiven for thinking they were a newly discovered species!
By: Sinead Healy on
In this funny and insightful talk, Leah Georges reminds us to meet people where they're at rather than assume their needs, challenges and ambitions are down to a specific generational requirement.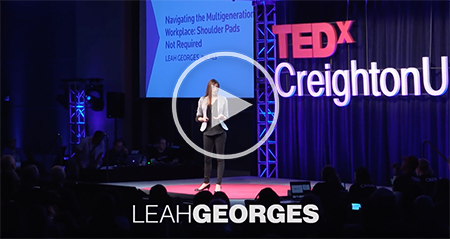 Regardless of generation, everyone wants to be appreciated for who they are and what they bring to an organisation.
Take a look at our How to Engage & Manage Millennials in the Workplace article for some ideas
Whatever generation you come from saying well done or thanks never goes out of style