Epic Employee Recognition Idea
Last week my friend's son Sam came home from work with a new pair of trainers, a new rucksack and a shirt. He had won employee of the year as voted by his peers. He was thrilled he's only been with the company for 9 months and is really enjoying his first job with the growing recruitment firm, Daniel Owen Ltd, in Reading.
By: Sinead Healy on
Sam loved his new wares but how did his colleagues manage to pick such insightful and thoughtful gifts? Watching Sam I thought, this is a company putting serious effort into employee recognition. Turns out they didn't. Sam picked the gifts, however, the way they award employee of the year and the subsequent reward is fun, creative and gets the whole office involved.
Here's how it's done:
Everyone in the office is gathered around to hear the announcement of Employee of the year which is announced by a Senior Leader in the business.
From the announcement, the winner has exactly 45 mins to spend £100 anywhere they choose.
They cannot spend less and they cannot take more than 45 minutes.
They are dropped to the nearest shopping centre and all the action is captured on film (see below)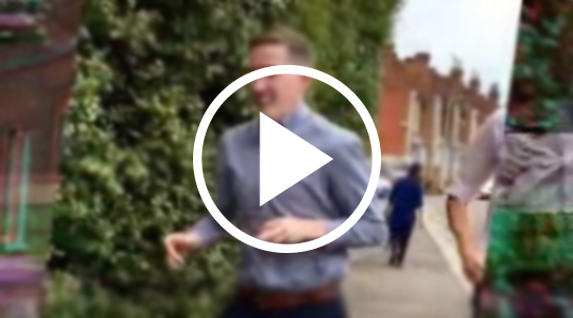 What we love about this:
It's peer-nominated
It's public
It's fun and timely (no waiting a week for vouchers to arrive)
There's an element of risk which adds excitement to the event (Sams £70 trainers were reduced to half price with only 15 mins to go :)
It's instant reward
The gifts are exactly what the employee wants
The whole office is involved, when the person gets back they show everyone what they got
Its captured on camera so internal comms can be shared
It's different and memorable
We love innovative and fun ways to recognise and reward great colleagues. This idea could work in lots of different settings and with differing amounts of reward. It could even work as a team event.
Share with us any interesting ways your organisation rewards its employees.